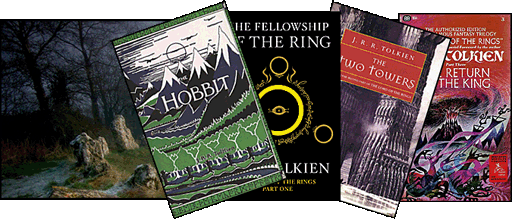 Tolkien Travels: England's Middle Earth
A guide for visiting the many places associated with John Ronald Reuel Tolkien's life in England, with emphasis on the real-world locations that inspired JRR's creation of settings for Middle Earth.
In this A Novel Holiday travel guidebook, we'll lead you to places such as:
● Bag End, the real-world country manor home of JRR's Aunt Jane, with whom he lived for eight months when he was twelve years old (1904).
● The Eagle and Child Pub in Oxford, where Professors Tolkien, CS Lewis, and other of their many notable contemporaries regularly met as "The Inklings"—an informal literary group.
● The little town of Moreton-in-Marsh and the Bell Inn—aka the village of Bree and the Prancing Pony.
● Warwickshire's Rollright Stones, the place believed the inspiration for Tolkien's Barrow Downs descriptions.
● The shared Gravesite of John Ronald and his beloved wife, Edith ("Beren and Luthien").
Tolkien fans who holiday in England for any length of time absolutely must visit as many of these amazing locations as possible!