Plan the Perfect Novel Holiday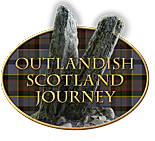 Scotland is a marvelously magical, mystical country— especially Diana Gabaldon's Scotland.
Outlandish Scotland Journey takes you to real-world places associated with Gabaldon's first three Outlander novels, as well as several fabulous Scottish film sites seen on screen in the STARZ network TV series.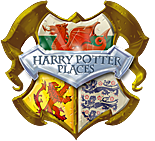 You've already fallen in love with the places described in JK Rowling's seven books and the fantastic film sites seen in their eight movies.
Harry Potter Places travel guidebooks show how to walk in Harry's real-world & film-world footsteps, and help you experience—first hand—all the sights and sounds associated with the Potterverse.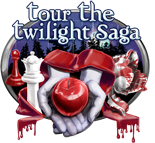 Want to kick up the sand on the Quileute Reservation beach where Jacob and the Wolf pack cavort … saunter down the street where Bella and Charlie Swan live … meander the misty forests hunted by Edward and the Cullen Coven of veggie vampires?
Tour the Twilight Saga travel guidebooks will help you visit the real-world Twiverse.
A Novel Holiday Travel Guidebooks are designed for fans who dream of visiting the real-life places associated with your favorite novel—whether you want to wander within the novel's real-world settings, tour the amazing locations where the novel's movie was filmed, or do both!
Authors C.D. Miller and D.C. Carson have embraced a very simple prime directive
for every A Novel Holiday Travel Guidebook:
Help Fans Have the Best Possible
Novel- or Movie-Based
DREAM VACATION!
After finishing FIVE
Harry Potter Places
travel guidebooks in August of 2012, we began working on
Tour The Twilight Saga
travel guidebooks. Tour The Twilight Saga
Book One
was published in May of 2014—
Book Two
was published in July of 2015.
We're currently working on Outlandish Scotland Journey.
(The first Four of its Seven Parts are now finished and published as eBooks!
See our Book & Travel Store to purchase them.)

Click on the links above or at left to learn more about each of our currently available
A Novel Holiday Travel Guidebooks,
as well as those we plan to write in the future.
Happy Novel-Holidaying!
Save
Save